Blue Yonder Announces 2020 Partner Leadership Award Winners
We are extremely pleased that Socius24 is one of a selection of worldwide partners that have won an award in the 2020 Blue Yonder Partner Leader Awards.
All the award winners work hand-in-hand with Blue Yonder and each other to help customers fulfill their their needs and aid the transformation thier business.
Craig Jones, Managing Partner of Socius24 – "We would like to congratulate all the recipients around the world of the 2020 Blue Yonder Partner Leader Awards".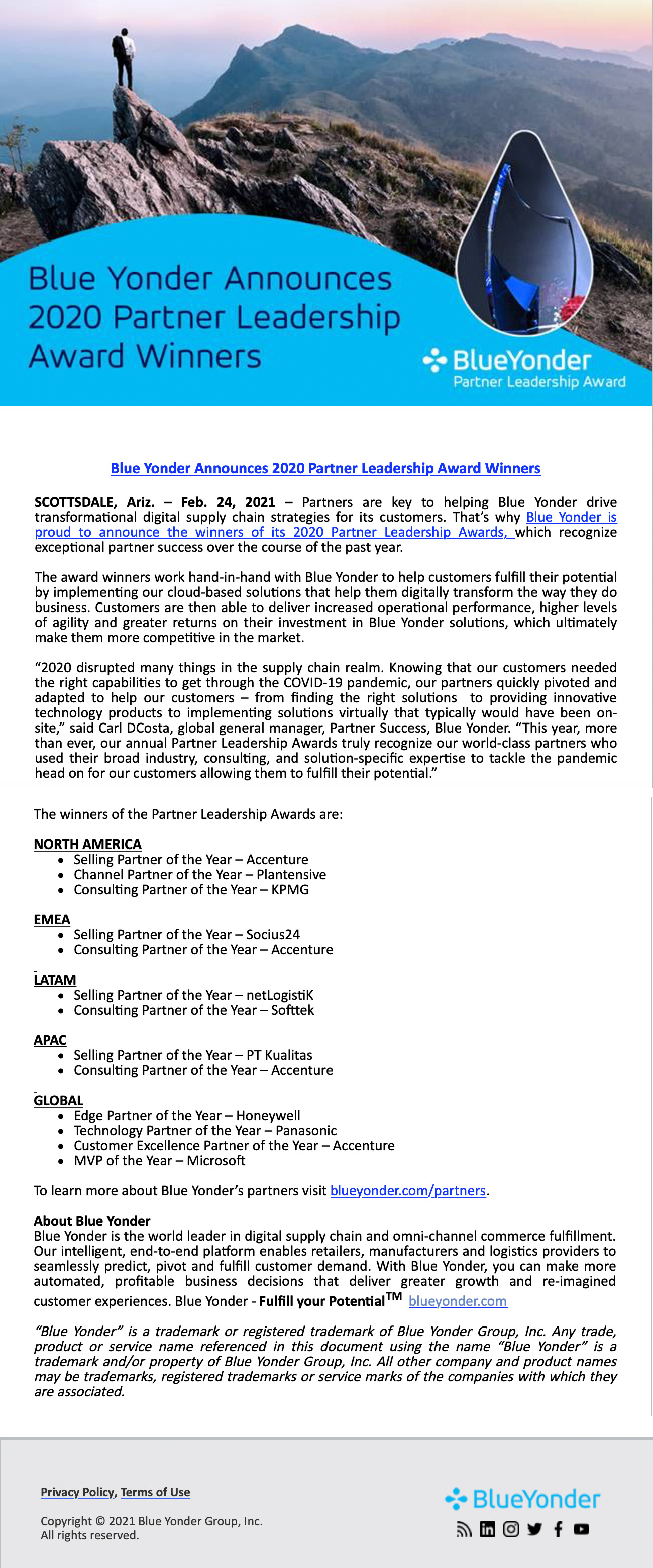 Blue Yonder Dispatcher Warehouse Management System
Blue Yonder is one of the most recognisable and implemented solutions in the world.
Socius24's expertise comes from our involvement in the design and development of the original RedPrairie Dispatcher solution, which enables us to fast-track deployment and ensure that our clients use its capabilities to the full. This reduces the cost and risk of deployment, leveraging a broad set of pre-built templates and plug-ins, allowing our customers to quickly gain the functionality they require.