Customer Focus: the ERIKS FCE – Flagship Order Fulfilment Centre for the Future
The ERIKS FCE: The future of logistics

Socius24 are very proud to have contributed to this ground-breaking project.
Today's Supply Chain can be a volatile place, influenced by a myriad of external events over which logistics providers have little control. But ERIKS have taken a bold and effective step towards minimising some of that volatility with the development of their new Fulfillment Centre of Expertise (FCE).
The implementation of Blue Yonder's Dispatcher WMS and Socius24's User Services Portal are fundamental to the traceability and visibility now available within this fantastic FCE, and we are excited to be part of their journey.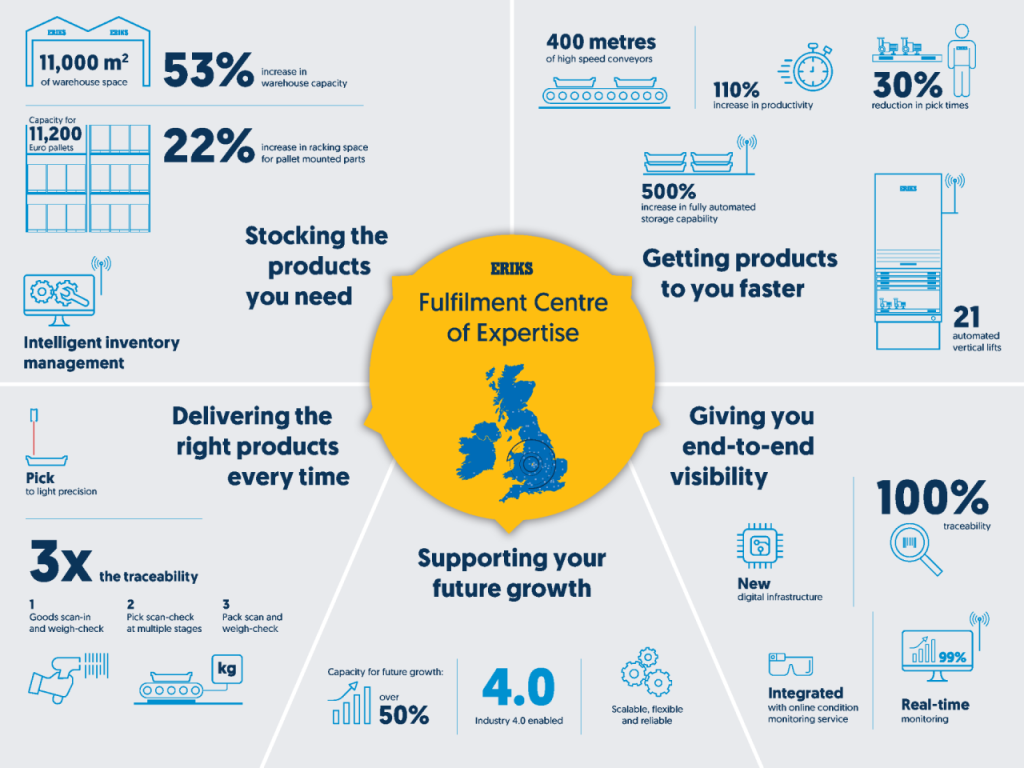 If you've enjoyed this blog, make sure to claim your free subscription to our weekly Newsletter
 – The World of WMS –
for more of the same great information!