Intralogistex 2024 – All you need to know
Intralogistex 2024 and Socius24 - 10 years and counting...
We'll be exhibiting at Intralogistex 2024, see you there?
We've been at all of the Intralogistex Exhbitions held during the last 10 years – it's a great exhibition to attend if you are looking for Supply Chain Solutions. We hope to see you there!
Dates:  
Tuesday 19th March 2024 from 09:30 until 16:00
Wednesday 20th March 2024 from 09:30 until 15:30
Place:
Hall 6 of the NEC Birmingham,
Pendigo Way, Marston Green,
Birmingham B40 1NT
Socius24:
You can find us on Stand 320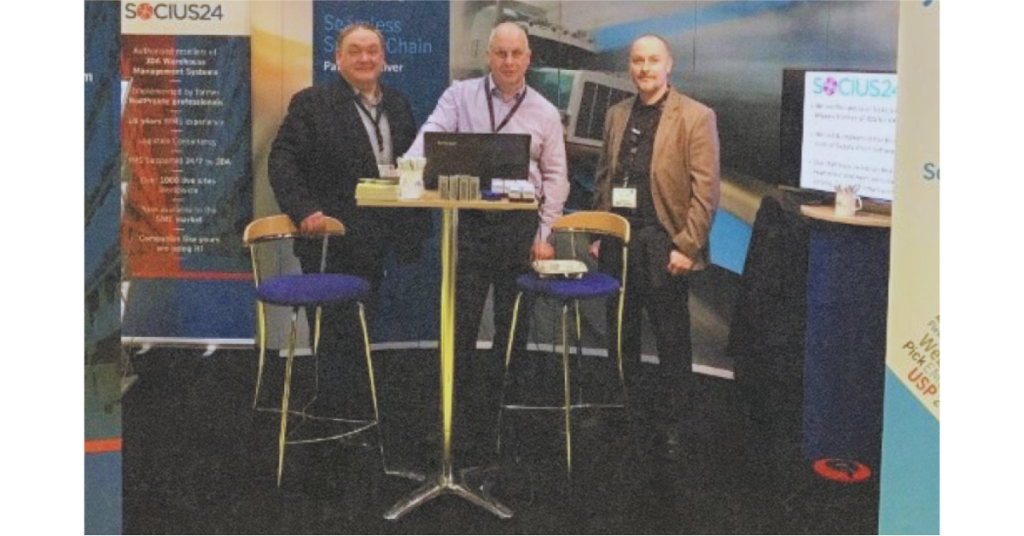 Why attend?
Intralogistex helps Supply Chain Professionals discover logistics innovations. so that they can improve efficiency, reduce costs, and exceed targets.
Who should come to Intralogistex?
This event is for end-users looking for Supply Chain solutions. Intralogistex 2024 is designed for end-user practitioner logistics professionals such as warehouse managers, heads of distribution, IT directors and lead project managers
What will I find there?
Fom the latest in materials handling technologies to full-scale warehouse automation options.
How much does it cost to attend?
It's free to register for this event
How can I register?
You can click here to register for free
What can I talk to Socius24 about?
You can talk to us about implementing or upgrading a Blue Yonder Dispatcher WMS system – we're their Preferred Selling Partner.
Or you can talk to us about implementing our own User Services Portal, which is a bolt-on product to Dispatcher WMS, allowing for expanded functionality and ease of use.
You can talk to us about eBilling, our own WMS Agnostic and Database Independant Billing system.
And you can talk to us about Support and Service – our long-term relationships with our customers allow us to advise you on which functions are best for you at any given time. We also offer ongoing support and training as required.
Will we see you there?
If you'd like to talk to us beforehand, you can always find us on info@socius24.com
If you've enjoyed this article, you can subscribe to our weekly Newsletter
 – The World of WMS –
for more of the same great information!