PARTNERS
Socius24 are experts in products and services aimed to continually improve warehouse productivity by partnering with only the best suppliers…
"We find USP very useful as a tool to empower our customers."
– Silk Contract Logistics
"USP from Socius24 empowers our customers as it provides a single point of reference for all their queries."
– Lenham
Socius24 owes part of it's success to the fact that we only partner with the No.1 suppliers to ensure our clients uptime is never compromised.
Socius 24 are Sales and Service Alliance Partners for Blue Yonder.
The Blue Yonder Warehouse Management System is one of the most recognisable and implemented solutions in the world.
As service Alliance Partners for Blue Yonder our team is often called upon to work with major retail companies and manufacturers globally helping them with the initial set up and then the ongoing support. We take care about the future of manual processes in logistics, industry and production with more than 600 employees at 14 locations worldwide. The consistent focus on customer needs and the continuous development of our Lydia® Voice Suite has been the our recipe for success for more than twenty years.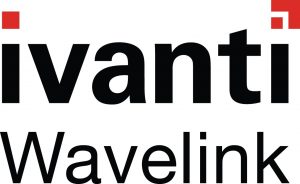 Ivanti Wavelink is a global leader in market-leading mobile enterprise solutions for the Supply Chain industry. Their market-leading mobile enterprise platform can enhance task worker productivity at the edge and drive efficiency and profit to the bottom line. 

Amazon Web Services (AWS) supply application servers and database storage. Because of their innovative and cost-effective scalable cloud solutions, Socius24 partnered with them in 2015 and continues to work with them on a variety of customer projects. 

nShift is the global leader in delivery management software, and a strategic growth partner for our customers. Deployed either on premise or hosted within our AWS environment, our ISO 27001 certified solution has helped 30K+ direct customers with their shipments across 190 countries utilizing our library of 1000+ carriers.
Become a partner
If you have an innovative solution that you think might complement our offering, please get in touch.
"Socius24 have been superb, in helping us get through the last couple of weeks and we owe you a great deal of gratitude. Please ensure the team understands how grateful we are for their dedication and continued support."

– Fat Face UK

"I would completely recommend Blue Yonder WMS. It's capability of doing anything you want and also enabling you to do things you didn't think were possible"

– Saltrock

"Each of our numerous clients have different demands and specific requirements from the WMS, which is so functionally rich and flexible that it handles them effortlessly"

– Synergy Retail Support

"Kinaxia Logistics identified the need for a world class WMS and Billing solution. We selected the Blue Yonder system and their trusted partner Socius24 to implement it in line with our rapid project timescales."

– Kinaxia Logistics

"Socius24 are reliable & very knowledgeable and easy to do business with"

– Smeg UK

"We found Socius24 a positive company to work with and their can-do attitude was key to meeting project deadlines"

– ATL

"Socius24 responded to our needs quickly and expertly – nothing was too much trouble"

– DCS Group

 

"9 out of 10 – Would definitely recommend Socius24."

– PD Ports

"USP is so versatile it has allowed us to consolidate and control multiple processes within our operation under a single piece of software. USP makes our lives and certainly our customers far simpler."

– Lenham

'As Smart Garden Products are experienced existing users of Blue Yonder Dispatcher we needed specialist guidance and advice on our WMS relocation project and took the opportunity to enable further system functionality, Socius24 ably provided this support and advice."

– Smart Garden Products

"We are meeting and exceeding our business growth ambitions. We would not have been able to do so without Socius24 and Blue Yonder Dispatcher WMS."

– Pricecheck

"Since the moment we started working with Socius24 some seven years ago, we have gained significant benefits from utilising the highly flexible and feature-rich Blue Yonder Dispatcher WMS. They have proved to be a partner that are truly experts in their field."

– Howard Tenens Logistics

"The ability to extend the Blue Yonder Dispatcher WMS via the USP, has removed the need for costly and complex in-house solutions."

– Silk Contract Logistics

"The experience and the professionalism of the person performing the installation was outstanding yet little did we know at that point we were establishing a trusted partnership that has now lasted almost two decades and delivered significant value to our business."

– KWE

"Extending our WMS with Socius24's User Service Portal has delivered significant benefits to our operation, streamlining processes, adding value to our customers and removing administrative burden."

– Davies Turner











Want to learn more about Socius24′ Support and Service?
Socius24. Warehouse Management Software Solutions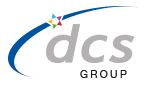 "Socius24 brought a great combination of in depth system expertise and extensive industry knowledge to our WMS implementation project, which ensured its success"
– DCS Group